Get Engaged at Social Media Camp
The Web Advisors want you to get engaged (the social kind) at the 2013 Social Media Camp and will be offering a Silver Social Media Camp Pass, valued at $399, to one lucky winner. Read on to enter…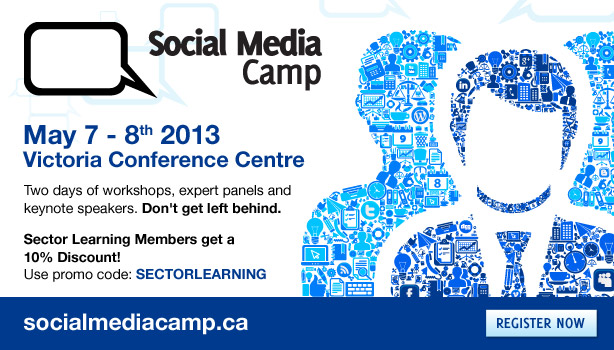 This is the largest event of its kind in Canada, with guest speakers Mari Smith, C.C. Chapman and Sam Fiorella. The event kicks off May 6th with early registration, orientation sessions and a huge networking party at the Strathcona.
May 7th and 8th feature:
World-class educational sessions and workshops
The new Social HR stream
"Camp" sessions and workshops on niche topics
The Trade Show with 30 social media innovators, app developers and more
One-on-one help at the Knowledge Cafe
The 3rd annual Social Media Awards competition
And plenty of coffee (or tea) to wash it all down!
For more SMC details, visit the conference site socialmediacamp.ca
Want to go? Just follow the Contest Rules for your chance to win a FREE Pass.
Contest Rules
Thank you to all who entered. This contest is now closed.
Congratulations to draw winner
@Nikki2987 
Make sure to follow Social Media Camp on Facebook and Twitter to find out more about the event and connect with The Web Advisors on Twitter or Facebook or LinkedIn.
See you at Camp!