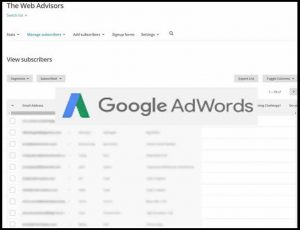 Earlier this week Google announced that they will be launching a new AdWords feature called Customer Match, which will allow advertisers to target their ads at specific people using their email addresses.
Here's how it's all going to work:
Customer Match will target people who are signed into Google products such as Search, Gmail or YouTube using their email addresses.
As an advertiser, you will upload a contact list, then Google will match as many of the email addresses on that list as possible with Google user accounts.
Ads will then be displayed in one of three places – search results, Gmail or YouTube.
For full details of what it is, how it will work and what it can potentially do for your business, talk to our resident Google AdWords certified expert Chris Elder, or if you want to dig in for yourself, check out the complete Inside Adwords post. You can expect Customer Match to be rolling out to all advertisers in the next few weeks. We'll keep you posted!