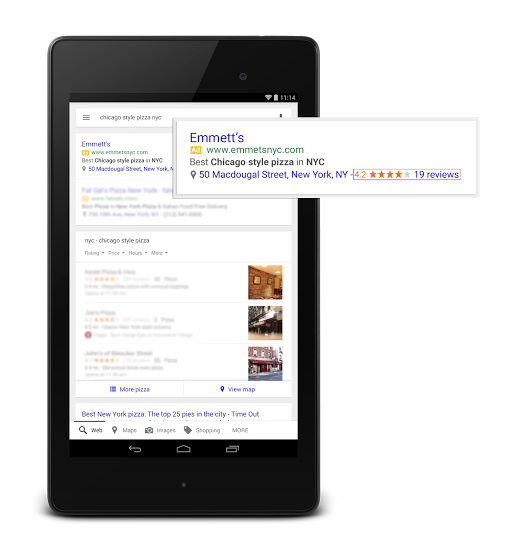 In a recent announcement from Google Adwords, Google My Business ratings are eligible to appear with ads when location extensions are enabled. These extensions will appear on both desktop and tablet results however mobile does not appear to be discussed at this time.
Potential customers have always relied on word of mouth or other people's experiences to help inform their purchase decisions, and presenting those customer feedback in the form of ratings alongside your advertisement will add a level of social proof to your business.
To ensure your Google My Business reviews are eligible to appear in your ads, go into your Google Adwords dashboard and enable location extensions. This is also a great reminder to ensure you have claimed and optimized your Google My Business listing.
Not sure what Adwords Extensions are and how they can help your ads? Watch this brief video or drop us a line and we would be happy to help you out.