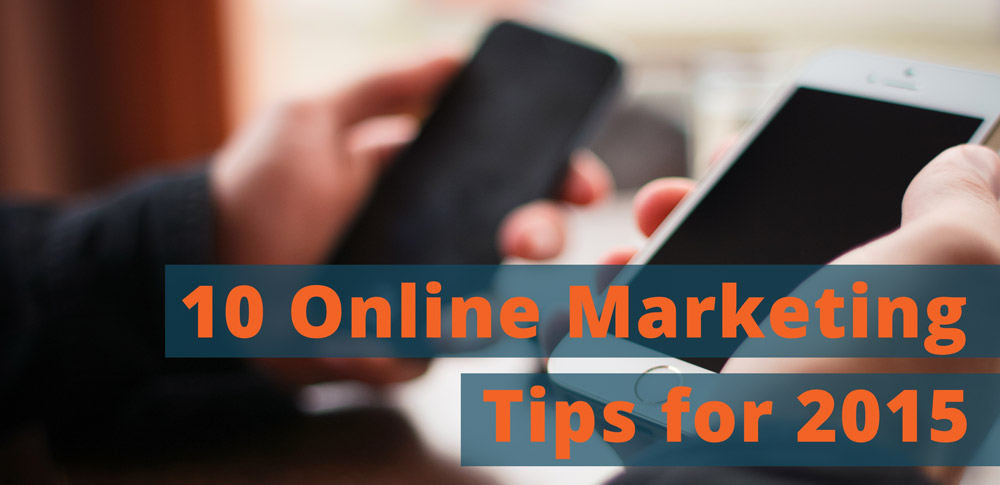 Marketing has always been a complex beast, however never has it be more important to have your digital house in order than in 2015. Everyone, and we mean everyone, is online. Searching, chatting, engaging, buying, reviewing… If you offer a product or service, consumers will likely look online first. It may all start with a quick check while at the coffee shop on their incredibly complex smartphone, followed by another look from their tablet while watching TV, and then if they are really serious about the item they will look you up on their laptop/desktop to purchase or to really dig deep. Are you ready for them? With these thoughts in mind, we offer our 10 online marketing tips for 2015 that will put you in a strong position to show up when your product or service is being searched for, be easily viewable and purchasable when they do find you, and ensure that your message is clear and understandable when you send them information.
Ten Online Marketing Tips
1) Conduct an Online Audit
While many of us have pledged personal health resolutions with the start of a new year, may we encourage you to also pledge a corporate online health check-up! Find out where you are in the online space and use this "state of your online nation" as your baseline to chart your course for where you want to be in 2015!
2) Create a Realistic Plan
While a repeat from our 2014 Tips, setting realistic goals and objectives is critical for "if you don't know where you are going, any road will get you there" Lewis Carrol. Creating strategy and tactical selection toward increasing sales revenue by 5% through increasing online sales of xyz widget and instore sales of abc product is far more likely to produce the desired result and return on marketing investment than a less tangible goal of increasing sales.
3) Ensure you have a Responsive, Mobile Friendly Website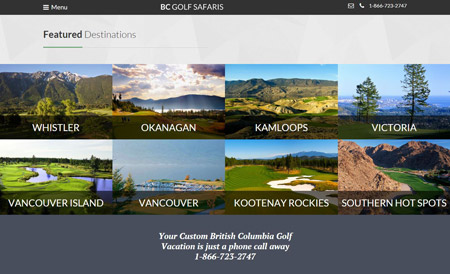 Congratulations to all who have made the transition over the last three years; and to those who have back-burnered it, may this be your 2015 Resolution! Your website is your marketing cornerstone and with more and more searches occurring on mobile devices it is ever more important to ensure potential customers can find the information they need on their phone. In fact, Google is now telling searchers if your website is Mobile Friendly. Please make it a priority to ensure your site is mobile optimized!
4) More Mobile… Utilize a Mobile Friendly Email Template
65% of emails are now viewed first on a mobile device, up from 51% from a year ago. Despite this impressive statistic, email marketing software companies have lagged in their mobile friendly and responsive template development and just released some last year. Please make sure you are using one to ensure optimal engagement with your audience.
5) Garner Expressed Consent
Canada's Anti-Spam Legislation came into effect this past July, where you must now have either implied or express consent to send a commercial electronic message. You can rely on implied consent for certain time periods, however expressed consent lasts until a subscriber unsubscribes! If you haven't heard of this yet, or need more information – read our full article on Top 10 FAQ's about CASL.
6) Manage Your Online Reputation
Take control of your online reputation and actively manage it. Ensure you put systems in place to monitor your brand, even something as simple as Google Alerts. If you are in the Tourism sector, pay particular attention to Trip Advisor and for a restaurant, Yelp and UrbanSpoon become important. And for all sectors… ensure you get and stay good with Google reviews! If there are comments about your business out there, you should know about them and if possible, respond to them.
7) Expect More "Pay to Play"
While utilizing social media channels like Facebook and Twitter have garnered many businesses a "loyal" following, those businesses looking to reach further and garner new clients will be required to pay the piper if they really want to get more reach. The big gun Facebook has been continually tweaking its algorithm causing brand centric posts to see less exposure. Start to think of how you can expose your message in the Facebook ecosystem by creating engaging ads.
8) Content, Content, Content
Content Marketing, or the creation of owned media, will continue to dominate and must be a core component of integrated marketing campaigns. The articles created and posted on your website blog or information pages, will become the stories that draw potential customers in, and that you will drive your advertising to.
Part II – Leveraging influential creators will become more and more popular as brands search out ways to engage with fans in different environments. Perfect example: Disney hired Snapchat phenom Shonduras aka. Shaun McBride, to take over their Snapchat account during Mickey's Not-So-Scary Halloween Party to engage with this very specific demographic, and bring along his estimated 250k "friends". Read the article from FastCompany.
9) Personalized Real Time Marketing
Terms like newsjacking – the concept of placing your message alongside breaking news stories to generate coverage for your business – have existed for many years and could be considered real time, yet reactive marketing. What will be more relevant will be brands engaging with consumers at key decision making times, delivering personalized messages that will help guide them to make a purchase. What if you could email a message to a potential customer about how easy it is to afford to own a used car, moments after they visited your website page researching used cars. It takes technology, but it's possible. TripAdvisor is already doing it!
10) Be Real
It sounds simple but it's a lot harder that it seems. As transparency in marketing becomes more visible, consumers are looking for businesses they can trust and understand. It's hard not to feel the drive to convey the "Brand Message" at every turn, however what we've found is the brands/business that share real interactions and real experiences are the ones that draw people in. Check out the viral successes of WestJet or the TD Bank "Thank You" campaigns. Sure it's nice to be able to give someone incredible gifts, but the real success of these campaigns was in connecting with people and sharing a real experience, like sending a lifelong fan of the Toronto Blue Jays to throw out an opening pitch.
So with that, go ahead. Make 2015 an incredible year for your business. Use all the technology and tricks to get your message out there but above all remember, you're dealing with human beings that just want to connect with other human beings and when that happens, let's hope they'll buy whatever it is that you're selling!
Did we miss anything? What do you think the most important online marketing tips are? Please share and comment below.