If you have a hotel, vacation rental, restaurant, or attraction, then you should claim and optimize your Tripadvisor listing, as it is where travellers go to research. By the end of 2020, there were over 884 million reviews and opinions on travel experiences on Tripadvisor, a number hard not to ignore. Even with the devastating impacts of COVID-19 on the travel industry, Tripadvisor was the most visited travel and tourism website worldwide in January 2021, more than doubling the traffic seen to Expedia.com.
Considering those volumes alone, optimizing and maintaining your tourism business' Tripadvisor listing is essential. Travellers will go online before embarking on an adventure to find information to ensure they have the best vacation experience, so as a responsible tourism business that wants the best for your potential guests, you want to ensure your business listing is visible, correct, and optimized with your inspirational images. You also want to ensure you are engaging on all the reviews.
Chances are people are already leaving reviews about your business on Tripadvisor, so getting onto the platform to engage and reply is a must. Although you cannot control what reviews and photos will be left by your visitors, you can address them and add your own photos and information to your listing.
Tips for Success on Tripadvisor

Claim Your Listing – If you're not sure, check to see if you have a listing already and claim it. Tripadvisor may create a listing for your business when a patron submits a review.
Visit https://www.tripadvisor.ca/Owners and search for your business.
If you find your business, create a login (if you don't have one already) and Log in to the platform and search for your business first to claim it.
If you do not find your business, set up a listing from scratch.
Complete your profile.
Write a detailed description of your property, restaurant, or experience – Tripadvisor listings are often seen on SERPs (Search Engine Results Pages) – take advantage of the opportunity to describe your business in detail.
Add key features and selling points to your listing. People are researching if they are using Tripadvisor, this is your chance to tell your story.
Add high-quality images to your listing that showcase strengths and selling points.
Keep your featured image fresh and current.
Incorporate keywords into your listing for SEO purposes.
Monitor and Respond to all reviews.
Responding to reviews, particularly negative ones, shows prospective and returning customers that you are taking the steps to improve. Ignore negative reviews and people may assume that problems are not being addressed. Note that if a review violates Tripadvisor's review guidelines, you may be able to have it removed
Make use of sponsored placements
Sponsored placements may attract customers looking for services in your area.
Showcase your Tripadvisor awards and rankings
Sharing your favourable awards and rankings is a great way to make your business stand out.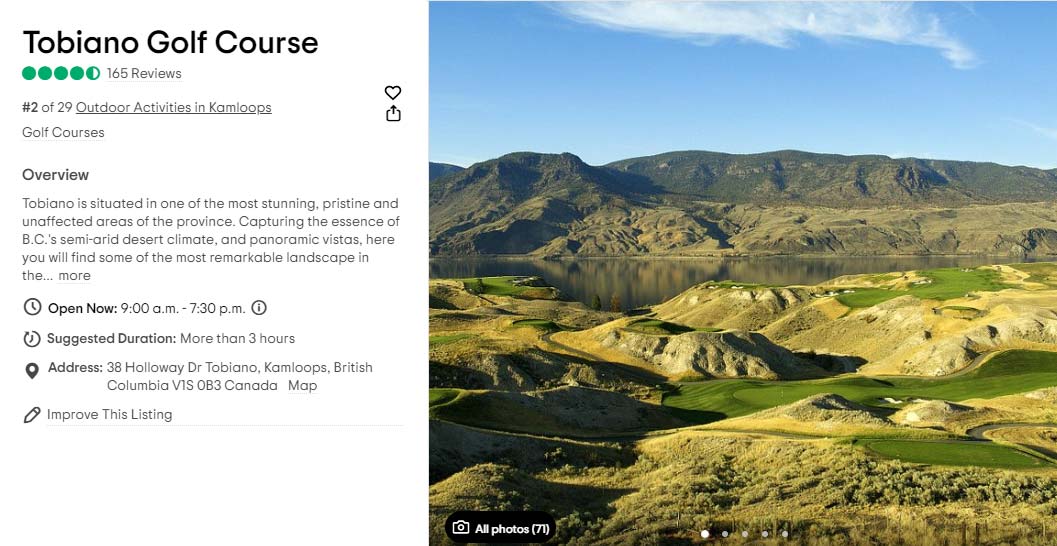 Claiming a Tripadvisor Listing After a Change of Ownership
If you have purchased a previous business with an existing Tripadvisor listing, contact Tripadvisor top transfer and get control so you can eliminate older reviews that no longer reflect your business and update your listing. Here are the steps:
Sign up for a business account (https://www.tripadvisor.com/Owners.)
Navigate to manage your Tripadvisor Page
Click on the Report Ownership Change option
Fill out the form with all the required information and provide the necessary documentation. These documents that may include a purchase agreement, lease, deed, etc, will be submitted online as a PDF file and will show:
-Name and address
-Ownership change date
-Signatures of both parties (old and new owners)
-Where required, government approval, such as a document from a notary or council
Once submitted, it will take 3-5 business days for approval notification.
Looking for more helpful tips? Visit the Tripadvisor Support Forum and also check out the Tripadvisor Insights for best practices and research on how to build your business profile.
Our friends at Destination BC, British Columbia's provincial destination marketing organization, have created a list of 10 Tips For Optimizing Your Tripadvisor Presence that we encourage you to read as well.
BC Business Listing Bonus – Connect Tripadvisor with Destination BC
If your tourism business is based in British Columbia, you have access to a number of additional resources via DestinationBC's Tourism Business Portal, where businesses can connect a Tripadvisor listing with the listing on HelloBC.com.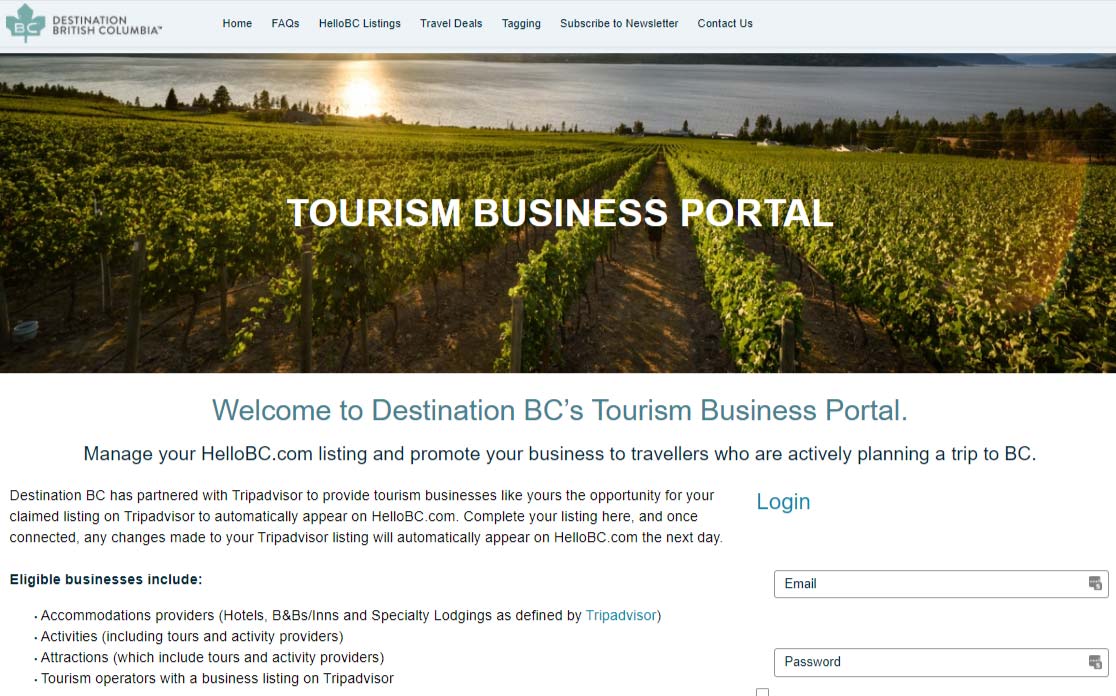 What features does a HelloBC.com listing offer?:
Showcases your business to prospective visitors on a highly visited tourism planning website
Outlines the accessibility features of your business
Communicates open and closure dates
Allows customers to discover your business based on searches for features and experiences offered.
It is easy to set up your HelloBC.com listing if you already have a Tripadvisor listing as the two are linked. Make sure your Tripadvisor listing is optimized first and then proceed to set up your HelloBC.com listing:
Claim and update your business listing on Tripadvisor (see the previous section).
Create an account in Destination BC's Tourism Business Portal. Once connected, add your website, social media handles, and booking link.
Any changes made to your Tripadvisor listing will automatically appear on HelloBC.com the next day.
For more information, you can visit the HelloBC FAQs page or how-to page.
Setting your business up for success on Tripadvisor and HelloBC.com is vital for businesses in the BC tourism industry. Hopefully, these steps will be of assistance, but if you come up against bumps in the road, or want to take your profile to the next level, there is always support. A digital marketing agency can help you go that extra mile. Don't hesitate to contact us!