In our last few posts we covered a couple of the reasons you should have analytics installed on your website and the importance of setting up goals to measure your marketing success. Now that you are collecting this data in your analytics account, let's look at further streamlining your digital marketing and efficiently using Google Analytics reports.
I think we can all agree to being busy. Busy should be a synonym for 'small business' they are that connected. And now we are adding yet another job to your list of things to do. Analytics! You've got to be kidding, right?
But wait, all is not as bleak as it seems. Here are 3 key areas to think about and an easy way to get the reports you need to take control of monitoring your website activity.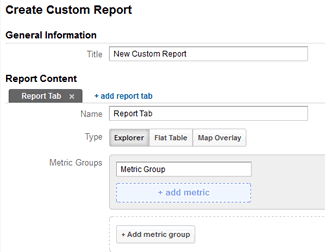 1. Acquisition Where do you get your traffic from? Does it match where you are spending your marketing budget? If you are investing in SEO or videos for YouTube are they providing you with the results you wanted?
2. Behaviour Once visitors arrive on your website, what are they doing? Are they viewing key pages? Are they downloading that report that you spent a week creating or watching that terrific video you have? Define what you want them to see/do and then monitor their onsite behaviour to continually improve their experience.
3. Outcomes This is where you follow the money. Which of the behaviours above are most likely to improve your bottom line? Do 50% of the visitors who download your Top 10 Tips information sheet go on to sign up for your course? Do newsletter signups correlate to product purchase?
Now that you have taken a few more steps towards defining your digital marketing strategy, you now need to measure your success. Fortunately most of the heavy lifting has been done for you. Google has put together  a New Google Analytics User Starter Bundle that has plenty of reporting to get you started on your way. Simply click the Import button at the top of the page and get started.
Got questions about this post or the data that you are seeing in your new, shiny Google Analytics reports? Give us a call and we'll get you sorted out.