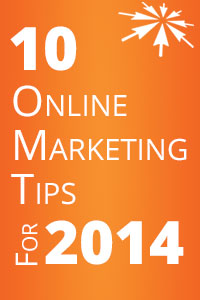 A New Year brings new resolutions and The Web Advisors are pleased to provide some key online marketing tips for 2014 for companies who have optimizing their online presence on their lists.
1. Have a Plan. Setting realistic goals and objectives is step 1 for "if you don't know where you are going, any road will get you there". (Lewis Carrol) When reviewing your strategy and tactics, be specific. A goal to increase online sales revenue of xyz widget by 5% and instore sales of abc product by 10% is clear and easy to measure. A less tangible goal of simply increasing sales will be difficult to measure and apply tactics.
2. Chart your Online Sales Funnel. Once you have determined the objective of increasing sales of xyz widget, how does that process take place online? "Any road will not get you there!" Knowing your sales funnel is critical to moving your customer through the buying cycle and maximizing online conversion. Ask us how to optimize your sales funnel.
3. Give Google her love! SEO has changed.  Have you changed with it? Gone are the days of simply placing keywords and phrases in your content mixed with a dash of link building. Make way for semantic search. Ranking on page one when it is different for everyone, is changing online marketing practices everywhere.
4. Generate Content. This could be another 10 tips unto itself but for the sake of brevity in this list the take away is to develop a content marketing strategy. A repeat from last year that has only grown in importance, this marketing tip lies at the heart of your business.
– Be An Expert – share what you know, talk about your product.
– Share Images, Video and Content Appropriately.
– It's Not About You – put and keep your target audience at top of mind in everything that you do.
5. Manage your Online Reputation. Take control of your online reputation and actively manage it. Put systems in place to monitor your brand.
6. Be Mobile Friendly. Another repeat from our 2013 list as mobile usage statistics continue to soar! People are researching more, sharing more and buying more with their mobile phones than ever before – 51% of emails are now viewed on a mobile device! If you don't have a strong mobile presence, make it a priority to get one. We can help!
7. Ensure you have a Social Media Company Policy. Do you have a social media policy? What steps do you take in an emergency? Find your logins and develop a plan.
8. Audit your Listings. Ensure they are complete and accurate. People are looking at you. Do you like what they see?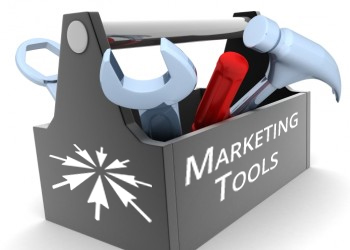 9. Automate to save time. Email marketing communication, social monitoring and scheduling, e-commerce tools and productivity apps can greatly assist with providing the much needed time to focus "on" your business, rather than "in your business".
10. Measure Your Results and Refine. Use statistics like those found in Google Analytics to monitor your marketing plan implementation. Find out what works and what you can do better. Google Analytics is free. If you don't already have it installed, please call us. We'll do it for free. That's how important it is.
Each of our 10 Online Marketing Tips for 2014 has another 10 tips and best practices worth implementing in 2014. Contact us to explore putting our online marketing tips into practice for your company today!