Are You A Pinner With A Penchant For Travel?
If you're a fan of the photo sharing network Pinterest, and you have ever posted images of destinations on your bucket list or those incredible places you've been to (there about 750 million of such photos), then the recent addition of Pinterest Place Pins will be a very exciting one for you.
Online photo sharing website Pinterest recently launched a Pin category called Place Pins, which are designed to combine the beautiful images of a travel magazine with the utility of a map so you can share it with friends. Powered by the Foursquare mapping network, Pinners can include extra travel details like the address and phone number right on the Pin.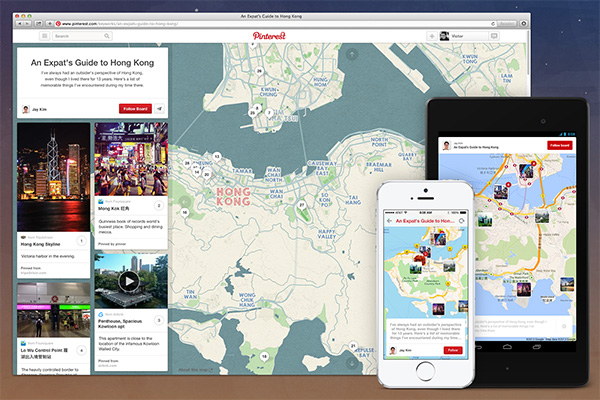 According to Pinterest, this is their first attempt at making the network more useful for travel. Based on some initial feedback, it would appear that there is more work to be done to increase the functionality and connectedness of the Foursquare network, with some users commenting that if the location is not located in Foursquare, it doesn't show up in Pinterest. Sounds like some early release challenges that only time will tell if Pinterest can rectify.
What do Place Pins mean for travel businesses?
This could be a real boon for travel related operations that can now add a locator to their Pins and potentially realize additional traffic as their spectacular images get Pinned and RePinned around the internet. Does that mean you should drop whatever you're doing now and focus on Pinterest? Absolutely not, but you should consider this very visual network as part of your overall social media strategy if it makes sense.
One immediate action this does raise is, if your business is not on Foursquare yet, it might be time to get a basic listing started to ensure you are setup for success down the road.
Keep your eye on Place Pins over the next few months and if you're already on Pinterest, go ahead and set some locations to your new Pins and let us know about your experiences.