Google upped the digital advertising ante once again with the release of their loftiest pay per click advertising platform to date – Google Adbirds.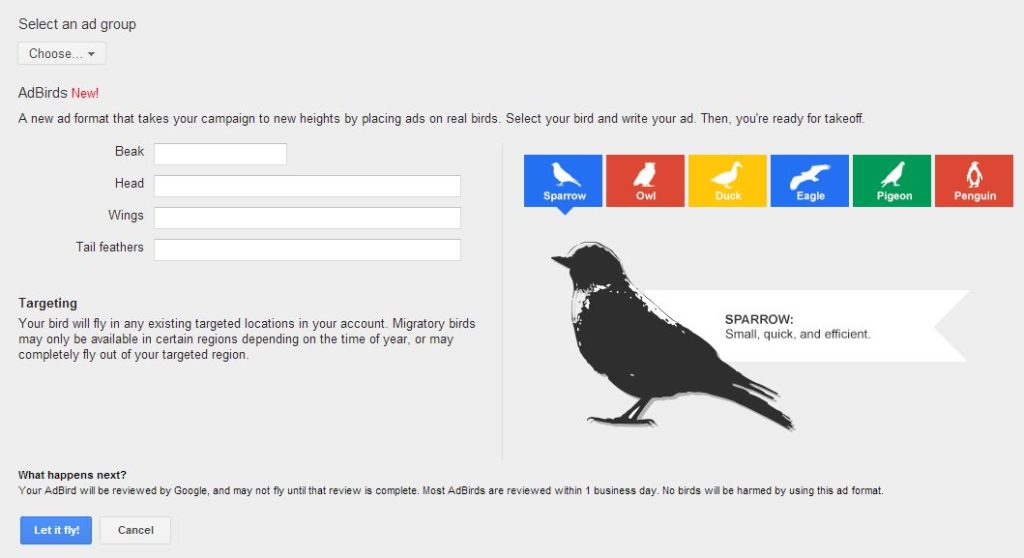 We were really hoping that the Eagle would soar with huge Click Thru Rates however initial campaigns delivered on Google Adbirds ended up in a pile on yesterday's newspaper.
Thanks for the humour Google. I often wonder how many Googlers are sitting around watching the stats of those clicking on these April Fools Jokes.
If you really want to implement some online marketing, maybe we should just return to the roost of Google Adwords.
Happy April Fools Day.