Top 7 Social Media Trends for 2021
What's Trending, and How Businesses Can Get Ahead in 2021.
Over recent years, social media has increasingly intertwined itself within our everyday lives and daily routines – especially in 2020 when COVID-19 has us spending more time at home and socializing online. During the pandemic, TikTok dominated as the social media darling keeping people connected and entertained, and together with Facebook and Instagram, these social media platforms have changed how we interact and consume online content.
The social media landscape is evolving at a rapid pace. If you want to stay ahead of the game, you have to keep up with the latest and greatest social media trends. To assist, we've put together the top social media trends for 2021 to incorporate into your marketing efforts.
#1 Short Form Video
As the quick and snackable content a user can watch on the go, short-form video has solidified itself as the most engaging form of online content. While 2020 was predicted to have long-form video surpass short-form video, the surge of TikTok and Instagram Reels has created demand that is set to grow in popularity next year. Major companies like Guess, the NBA, and Chipotle have jumped on the TikTok trend to make their brands more accessible, and politicians have even used these apps to engage with younger demographics.
Now is the time to embrace the short-form video trend. More than 50% of Instagram business accounts create stories every month, and Instagram is favouring content creators using Reels by predominantly featuring their Reels on explore pages.
Tip: Mobile optimization is key with short-form video as 91% of social media users access platforms via their mobile devices. Ensure your aspect ratios are appropriate for the devices you're looking to target, and vertical videos are best suited for mobile.
View this post on Instagram
#2 Content for Good
2020 has been an action-packed year with an increased focus on social, political, and environmental issues across the globe, spurring an influx of support and advocacy from people globally via social media platforms. As a result, many brands have voiced their beliefs and stood up for issues through social media, sharing content for good.
No matter the issue, a brand that shares content for good can become more personable by having a defined moral position – something that goes beyond the business and revenues, and a trend that has become increasingly important to consumers as social issues become more pertinent and visible in society.
If you're going to share content for good, ensure that it's meaningful. Voicing an opinion without action to back it can be costly to your business. Consumers have become increasingly conscious of the corporate social responsibility aspects of organizations and it's often a large factor in purchasing decisions. Companies will have to engage with topics like mental health, equity, inclusivity, and social justice, or risk losing followership and revenues from not engaging with major social issues.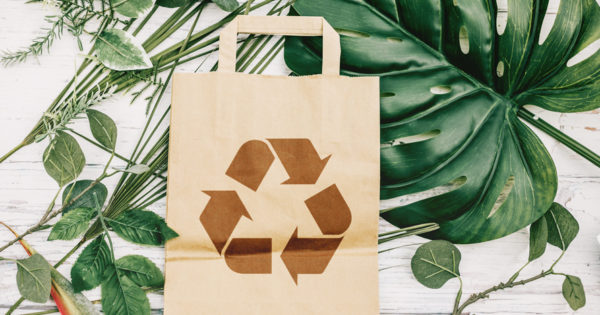 #3 Social Commerce
As a trend that has crept into our social media platforms over recent years, the ongoing restrictions around the world and the introduction of Shops on Facebook and Instagram suggests that social commerce will continue to boom in 2021.
With 71% of consumers already turning to social media for shopping inspiration and 55% of online consumers making the majority of purchases through social media, brands have taken the opportunity to streamline their shopping experience across various platforms. Shoppable posts are the way of the future, and buy-while-scrolling ads can certainly help a business get an edge. To set up your Instagram account with shopping, you'll need to ensure to connect a catalogue to your account and then you can simply add product tags to your posts.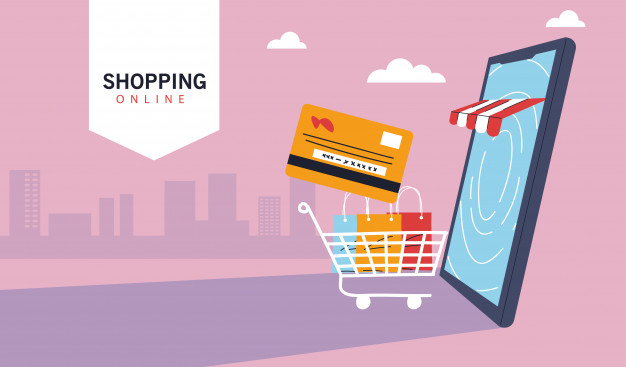 #4 Personalized Marketing
Using personalized marketing in social media can provide an organization with a breadth of data, information and insights which you can leverage to better engage your audience. Many brands have capitalized on their social media channels to present individualized offers, product suggestions, ads, and tailored content. You can also create campaigns that target specific groups of customers on social media due to the increasing amount of user data available.
There's no denying that personalization to marketing on social media can be an incredibly effective strategy. The rise of Artificial Intelligence (AI) in marketing is playing an even greater role for brands as they transform to personalize and automate digital communications. There is a bigger role for AI in the digital marketing space, and something that will continue to be of importance in 2021.
#5 Utilizing Ephemeral Content
Take advantage of the fear of missing out. Ephemeral Content refers to social media posts that are only accessible for a short period of time – Instagram Stories and Facebook My Days, for example. For businesses, ephemeral content urges your followers to check what you post quickly because it will soon be gone. Ephemeral content also garners increased engagement, studies show that 20% of Stories can result in direct interaction with followers.
Interactive ephemeral content is even more helpful to drive engagement – add quizzes, ask questions, post a poll or a survey, etc. These types of posts also help to build trust with your audience because 69% of consumers say that interacting with a company through social media apps make them feel more at ease with the brand.

#6 Leveraging User-Generated Content
We all know how important word-of-mouth is to the marketing world, and User-Generated Content (UGC) is the current iteration of word-of-mouth. The majority of customers post about brands on social media to inform fellow consumers about their experience with the company. Consumers are more likely to trust what fellow consumers say about your products and services, so it would help to show them what other consumers are sharing. Sharing UGC has multiple benefits, including personalization of your brand and increased transparency, something the majority of consumers state to be one of the most attractive qualities in a brand.
Image submitted by @jackie.suzie.mae via Instagram
Consumers can be apathetic towards reviewing or recommending your organization, so you should make sincere efforts to encourage your customers to share their experiences (and their photos/videos). User-generated content has shown to drive significantly stronger awareness than paid media, with 85% of consumers responding better to visual UGC compared to brand-provided photos and videos. If you're looking to increase engagement and create some social buzz for your company in 2021, sharing UGC is a must.
#7 Going Live
Nowadays, influencers, business owners, celebrities and politicians are going live on their social media accounts to provide a personal style of broadcasting. By going live, you are welcoming your audience to a behind-the-scenes view of your organization and integrating them as a part of your community. The aim is to build upon your connections with your followers and grow brand loyalty by fostering a more intimate relationship with your consumers. Additionally, many consumers prefer live videos over written content as it gives them a raw and unfiltered glimpse at what you do in real-time.
What Else?
While these 7 trends will be crucial to pay attention to and stay ahead of next year, social media is bouncing on new trends constantly. We would love to know what other trends your organization can't miss out on for 2021! Comment below, or tag us on your preferred social channels with your ideas.