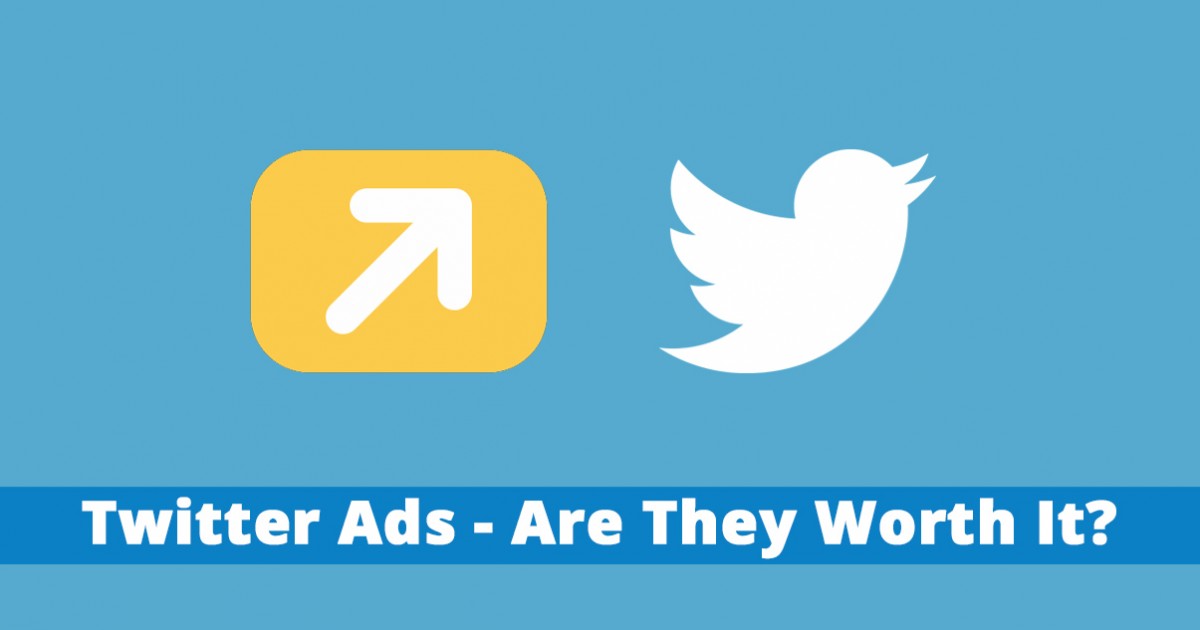 Are Twitter ads as well loved as the platform itself? Should you be jumping on this particular bandwagon?
Last we heard, Twitter had 316 million monthly users. (July 2015, Statista.com) Also, the average time per month spent by users on Twitter? 170 minutes. (Social Media Today).
We'll do the math for you: 316 million users x 170 minutes per month for each of those users = A LOT of Twitter action you could be getting in on. (Fifty-three billion seven hundred and twenty million minutes to be precise).
There's no ignoring Twitter.
But what about Twitter ads? Are they as effective with said 316 million users as, say, a tweet about what Justin Bieber had for breakfast… in his latest holding cell? (Strike that, he's reformed now, right?)
Twitter ads have been in the news a lot lately. First, in Spring of 2015, Twitter announced a partnership with Google's DoubleClick platform, making its inventory available through the DoubleClick Bid Manager, in turn making it easier for clients who prefer to centralize their buying through DBM to create and manage campaigns on Twitter.
Then, just last week, on August 21st, Twitter introduced a bunch of new tools to target ads to not only Twitter users (Tweeters? Twitterers? Twits? Or, as Ricky Gervais likes to call them, Twonks?), but also to what are known as 'lookalikes' in industry-speak (non-Twonks who have similar interests to those on Twitter) on outside apps. Apps like The Voice and Viber through MoPub. It also now offers more formats like auto-play videos and better targeting opportunities to reach the right consumers, even if they're not Twitter users. Of course, when you see these ads, you'll have the ability to retweet or favorite them, directly in the ad unit.
Long, jargon-filled story made short, what this means is that those choosing to advertise through Twitter can now reach up to 700 million consumers – more than double Twitter's own audience of roughly 310 million. Which sounds like just the ticket to boost your social media marketing efforts, yes? Maybe. And maybe not.
Are Twitter ads really worth the (fairly expensive) budget line in your social media marketing strategy?
Twitter Ads: The Good
Both Trisha and Chris, The Web Advisors' marketing maestros, believe that Twitter ads are worth it – but only for the right, very specific, application.
1. Highly targeted
"They provide an opportunity to target or engage potential consumers when they are talking about subject matter that is of relevance for you," explains Chris. "Do you sell jerseys for the Vancouver Whitecaps FC, for example. Then you can use Twitter ads to huge advantage to engage fans before, during or after big games with imagery around jerseys… Present your ads targeting #VWFC and @WhitecapsFC. Target your message something like this: 'Show your colours. Save 50% Off #VWFC Jerseys'. If your site has mobile friendly store functionality, you may be able to convert fans in Vancouver talking about the Whitcaps FC into buyers of your jerseys almost immediately." Trisha agrees that Twitter ads are an "Opportunity to grow a relevant and connected follower base for ongoing community engagement and sales."
2. Numerous options + analytics
In theory, Twitter looks like the ideal platform for promotions. It has numerous advertising options – promoted tweets, promoted accounts, promoted trends (and a bunch of options within those), as well as the newly announced options mentioned above – as well as easy-to-activate analytics which allow for even easier tracking of your marketing campaign.
3. Good CTR results
According to WordStream, the Click Through Rate for Twitter campaigns is also much higher than other platforms: 3.6% as opposed to Facebook ads which achieve only a 0.4% CTR. HubSpot also reports that promoted tweets boost offline sales by 29 percent. Extreme targeting: tick. Numerous options: tick. Excellent analytics and tracking: tick. Great CTR: tick. Sales boosted: tick. Why wouldn't you advertise on Twitter?
Twitter Ads: The Not So Good
We know social media mavens who insist that Twitter ads are "'breaking Twitter". Where ads on Facebook seem to just fade into insignificance amongst the plethora of other trivial pics and posts, Twitter ads do seem to be more invasive in your experience of the page. They pop out at you like a cat amongst the pigeons, breaking that scrolling action of the eye (and mouse-finger) seasoned Twonks have mastered.
1. Expensive
More specifically, though, Twitter ads fall down in a number of areas. One: those increased clicks we were talking about? They don't come cheap. Yes, the CTR of Twitter ads is to eight to 24 times higher than Facebook, but Twitter ads are also six times more expensive than Facebook advertising (Smart Insights), with a 24-hour promoted trend costing about $200,000 (Jeff Bullas). Yikes. Untick.
2. Targeting is a work in progress
That benefit of being able to highly target your audience? Well, "In Canada specifically, targeting still has to be improved," says Chris. "It really only works in major metro centres or provincially." Untick.
3. Quality issues
Those increased options Twitter is now providing, courtesy of its partnership with Google' DoubleClick platform amongst other things? "I concur with Mashable author Lance Ulanoff in his April article, that the downside is 'these are not always high-quality ads and certainly wouldn't qualify as native advertising'," says Trisha. "You have to be incredibly careful to ensure message relevance to the target audience with any advertising, and this is particularly the case with social stream advertising. Inclusion of these mass network feeds can undermine this effort and contribute to audience skepticism." As EMarketer reports, backing up Trisha's statement: data just in from a recent Cowen and Company survey reveals that about 60 percent of Twitter's users believe ads from the site aren't relevant or are a poor fit. Only 3.1 percent said ads were relevant and insightful. Untick.
The Answer
Did you know that if Twitter was a country it would be the 12th largest in the world? (RocketPost) Like we said, you can't ignore Twitter. Or Twitter ads. You just need to be smart about them.
As with any kind of marketing these days, much of the answer lies in content. Content is king. Gripping content is worth its weight in gold and, when used in your Twitter ad practice, will translate to making the most of the superior CTR Twitter boasts. (Which will then translate to a quicker amortization of the higher expense.)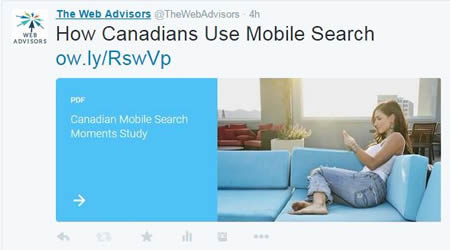 Here, a few simple best practices to keep in mind when it comes to creating your Twitter ad:
"Keep engagement simple." urges Chris. "Remember, most users may be on mobile. (According to Twitter, 80 percent of users are using their mobile devices to tweet.) So make sure your campaign doesn't require things like massive form fill-outs."
"Provide engaging – make that compelling – content," says Trisha. "Use images, video, calls to action and shortened links." (According to Jeff Bullas, tweets containing image links have 5x higher engagement rate; while Digital Information World reports that link clicks are by far the biggest way users interact with content, accounting for 92 percent of all user interaction with tweets.)
"Always have your goal in mind," says Chris. "Do you want signups, purchases? What is your end goal? Work your content, and call to action, around that."
"Measure, analyse and hone," advises Trisha. "Use Twitter Analytics and Insights to research your target audience then structure your content around their interests."
Finally, whatever you do, don't tweet in Welsh. You'll be banned from using Twitter ads. True story.