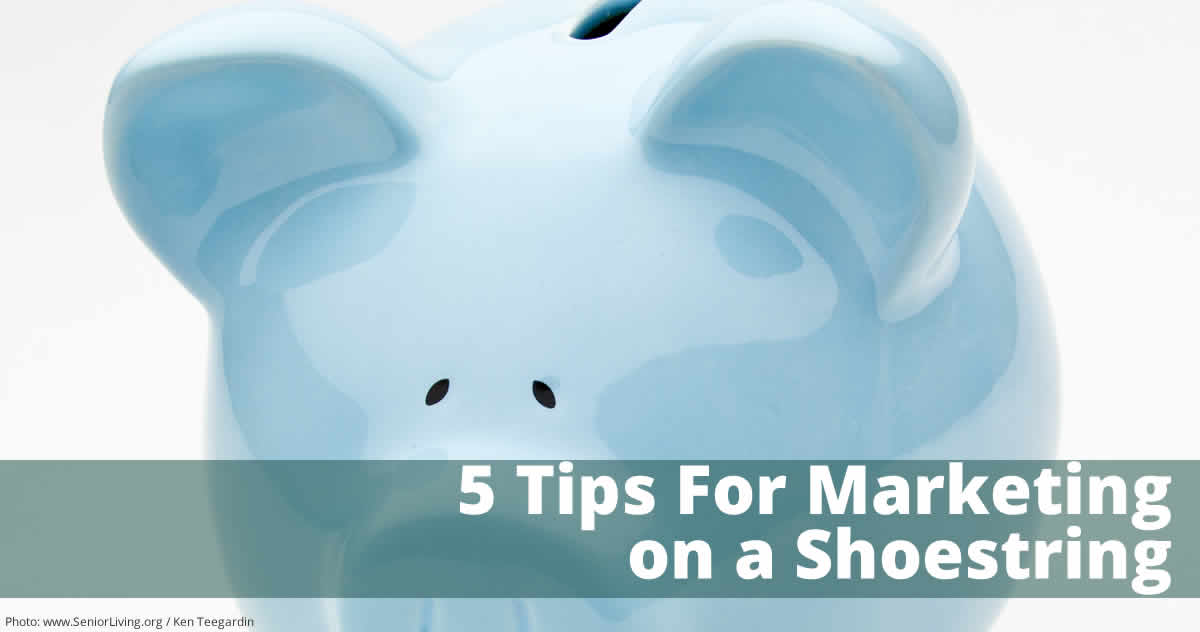 Build it and they will come. Right? Wrong. Just because your product, service or offering is great – fantastic even – doesn't mean you will automatically get customers lining up. The marketing of your product, service or offering is not optional. It's mandatory.
Wait… what? Marketing? But you have no money in your budget for marketing! This is often the case with small businesses especially. You've spent all your money creating the 'thing'. So now what? What's a brilliant, but cash-strapped, business to do when your budget leaves zero wiggle room for marketing said 'thing'? Here, our five top tips for marketing on a shoestring. And they won't cost you a single cent.
1. Speak Up
Did you know that Word Of Mouth has been shown to improve marketing effectiveness by up to 54%? (MarketShare)
You, and your enthusiasm for your own business, can, and should, be your own best marketing tool. All you need is your voice. Literally. Because that marketing magic trick – word of mouth – starts with your own. Mouth, that is.
Craft an elevator pitch: You need to be out there talking your business up, wherever, whenever. It's the however that's key here though. Research shows the average attention span of an adult is about six to eight seconds, so you can't be a blabbermouth about it. You need to develop a two-punch elevator pitch: a one-liner that best describes your business that will take you to floor one. Then, if whoever you're chatting to stays on the elevator to hear more, a paragraph that will take you to floor three. Make it short. Make it sweet. Make it real. (PS. Twitter is a great place to refine your elevator pitch – with only 140 characters to play with you're forced to put a lid on it!)
Show the press some love: Develop "good media relations to get your business some free media exposure," advises The Web Advisors' Chris Elder. "Find journalists (local, regional, national) that cover your type of product and build a relationship with them to get your business talked about." But don't just sell them your party line; you absolutely need to "tell a story about your business," he says. As Seth Godin puts it, "Marketing is no longer about the stuff that you make, but about the stories you tell." Which leads us to…
Write a blog: You don't have to be Margaret Atwood, but you do need to "Create great content about your business or the service you provide," urges Chris. "The cost is your time, the opportunity is to create interesting material that will draw potential customers in vs just pushing your marketing message out." Again, your own voice is key here: harness your enthusiasm for your business to make your content real and readable – even if it isn't Giller-worthy.
Ask for referrals: Ask and ye shall receive. The majority of people say they are willing to provide a referral if asked, but very few will ever take the initiative to do it on their own. So use your own voice to ask them to use theirs. "Get your current customers talking about you by asking for feedback and incentivizing referrals," says Chris. Don't be shy, give it a try!
Get out there and shake some hands: Networking… bleurgh… A nasty, schmoozy marketing term, if ever we heard one. But schmooze one must! There's still no better way to build a business than to get out there, shake some hands, and get to know people – in real time, in real-life 3D flesh and blood. It requires some time, and a strong stomach, but a strong network is one of the greatest assets you can have.
Bonus tip: Ever heard of Help A Reporter Out? Newspapers around the globe are constantly looking for expert sources and you could be one of them. Double bonus: it's free.
2. Website for the Win
 Did you know that 46% of people say a website's design is their number one criterion for determining the credibility of a company? (NewsCred)
Lessons we can take from this?
1. Your website needs to be good.
2. It is the ONE marketing tool you absolutely need to find some money for.
As The Web Advisors' principal Trisha Larsen puts it: "A company's website is the cornerstone to marketing, and must provide the solid foundation upon which to build." Think of your website as "your digital storefront," adds Chris. "Many people search for services and items online. You can have a Facebook page (no cost) and a Twitter page (no cost), but if you really want to have any opportunity to show up when people are looking for your product, you need to at least have a website."
Bonus tip: Don't expect your website to take care of itself – and your business – in isolation. Just having it sit there isn't good enough. "You need to take ownership and manage your online reputation," urges Chris. We can help you with that. (And again, it won't cost you a single cent.)
3. Simplify Social Media
Did you know that 91% of online adults use social media regularly? (Experian )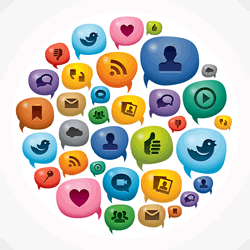 You can't afford to be anti-social. So get social. It costs nothing. Caveat: just don't get too social. (As the dad said to his 18-year old going off to university for the first time…)
Just pick one social media platform, and be good at it. "Find one (at most two) platform(s) where your customers are and deliver great, interesting content on there," says Chris. Trisha agrees: "It is very important to start small, on one platform where your customers are first, and engage thereon regularly. Once you have your mojo going and company voice established, you can branch into your next platform. One of the worst things you can do in a gung-ho moment is to introduce yourself on too many platforms and then not engage on a regular basis, or worse yet, abandon them altogether."
When choosing your social media platform(s) it helps to remember that "There is no one perfect channel," says Chris. Whichever one you end up picking though, there is a perfect way to approach it: "Social channels must be thought of as communities first, distribution of your stories second and selling third." Or, as Matt Goulart writes, "Social media is about the people. Not about your business. Provide for the people and the people will provide for you."
Bonus tip: Struggling to pick your platform? Facebook is still the biggest social media player out there with over one billion people visiting Pages every month (Facebook for Business). And, with their recent updates (some still in the testing phase but due to roll out to the greater public any day now) – including several new call-to-action buttons on mobile, like 'Call Now', 'Send Message' and 'Contact Us', as well as new sections like 'Shop' and 'Services' – Facebook is making it easier for people and businesses to connect directly.
4. Make Google Your BFF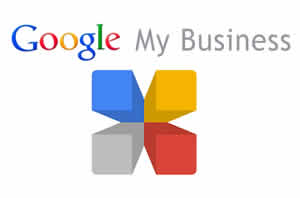 Did you know that 20% of Google searches are for local information? (Google via Hubspot)
Translated, this means that 600 million searches per day are for local information. So, in terms of local online marketing, you need to "Get right with Google," says Trisha. "Google is still the online giant and it is therefore an online marketing best practice to own and optimize all things Google as they relate to your business. Even before you have your website you can get your business on Google. Getting in right with Google includes Gmail, Google My Business and Google+." And it's all free.
Bonus tip: Feeling a bit googly-eyed from all this Google talk? The Web Advisors can set you up from the get go or make sure you've got it right with our Google Audit and Optimization service for as low as $250.
5. Use Your Outbox to Reach Out
Did you know that for every $1 spent on email marketing, the average return is $44.25? (Emailexpert)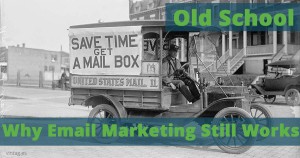 "Email marketing is a great marketing tool, especially for small businesses," says Chris. Read all about why here. But in terms of making it one of your shoestring budget lines, it's a win because "many of the email providers provide free or low cost solutions," he adds. "It really is your best opportunity to engage and retain your current clients."
That said, there are a few cardinal rules you need to follow:
1. "Just make sure that you are using a responsive template," urges Trisha. Why? "Because stats say 53% of email is now opened on a mobile device." (Litmus). And this number is only going to grow: Litmus also reports that email opens on smartphones and tablets have increased 80% over just the last six months. Bottom line: make your email campaign mobile friendly.
2. Make your email campaign friendly, full stop. It needs to be about building relationships rather than selling yourself. Your emails need to be informative, helpful, valuable, relevant and, again, real.
Bonus tip: 33% of email recipients open email based on subject line alone. (Convinceandconvert.com) So, if you only write one really good sentence in your life, make it the subject line of your email campaign. "Make it simple and straightforward," adds Trisha. "The reader should be able to understand the purpose of your message with just a 1-to-3 second scan." For more email marketing do's and don'ts, click here.