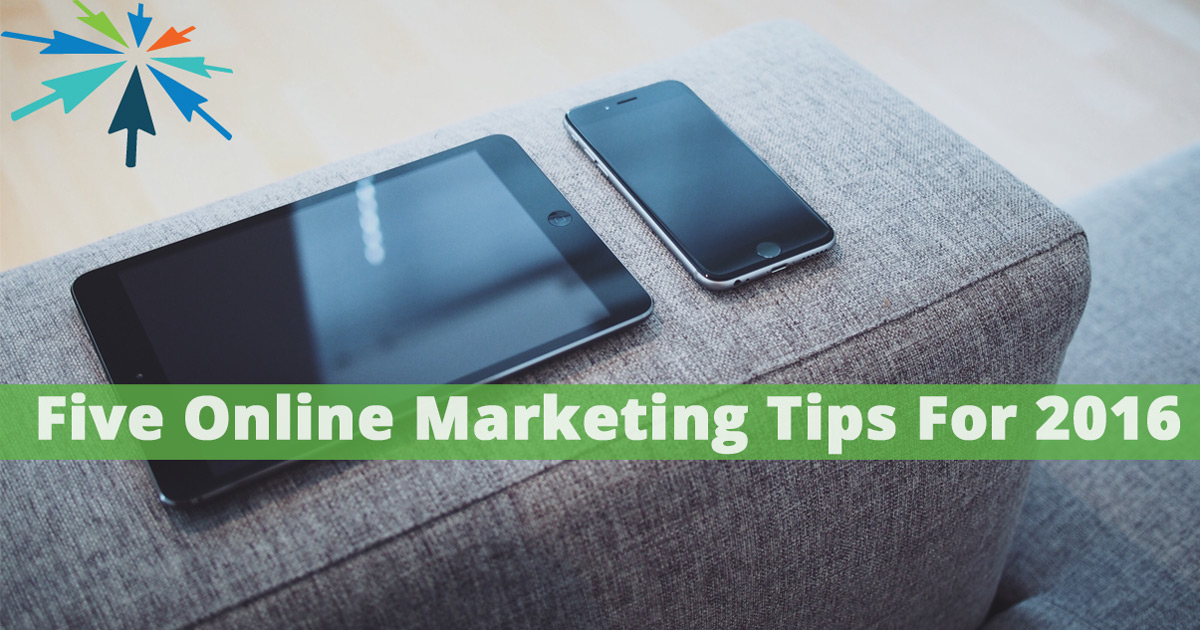 It would be safe to say January got away from us. We had intended to post our top 5 online marketing tips for 2016 on January 2nd, but, you know, time flies. Still, we do have some great tips we'd like to share with you. Better late than never. Besides, it's February which is actually the month of sharing the love. So here you go:
Mobilize For Mobile
Mobile was big last year – and the small screen is even more important this year. Did you know that more people own a cell phone than a toothbrush? For real! Over at the 60 Second Marketer they did some research and found out that of the 7 billion people in the world, an estimated 4 billion own mobile phones, but only around 3.5 billion own toothbrushes.
Now add the following stat and stir vigorously: "In 2016, mobile marketing is predicted to surpass $100 billion in spending and account for more than 50% of all digital spending for the first time," according to eMarketer.
Throw one more spoon of stats into the bowl and blend well: "Google says 61% of users are unlikely to return to a mobile site they had trouble accessing and 40% visit a competitor's site instead." (MicKinsey & Company, 2014)
The end product? Delicious opportunity (or massive fail if you don't optimize for mobile). Your customers are incapable of stepping away from their phones. (Are any of us?) If you haven't done it already, ensure you have a responsive, mobile-friendly website by testing your site on the Google Mobile-Friendly Test. Make sure all your email newsletters are mobile-friendly. Make sure all your marketing efforts are optimized for mobile. In short, mobilize for mobile.
Are we getting through to you yet? If there is one marketing tip for 2016 to adhere to, it's this term: Mobile Friendly!
Email Marketing Works
Speaking of mobile-friendly email… we're still banging on about email as a top marketing tool. It may have been around for years, but it's back in 2016. And it's stronger than ever!
Here's why: It's cost-effective; it's personal; it's measurable; it's inoffensive/unobtrusive. Need more convincing? Everything you need to know about how to implement you your next marketing win in our previous post: Why Email Marketing Still Works.
Everyone Loves A Good Video
Sure, everybody is talking about it, but why should you make the effort to include video in your online marketing plan for 2016? Because… 2016. More specifically though, it is predicted that by 2019 as much as 80% of consumer internet traffic will be devoted to watching video. (Cisco Visual Networking Index Report). Another reason, according to Adelie Studios, social video generates more than 1200% more shares than text and images combined. And for yet another, businesses using video grow company revenue 49% faster year-over-year than organizations without video. We could go on. And on. But suffice to say, so many – many! – stats to prove that if you get one online marketing thing right this year, you'd better make it video. All the convincing you'll ever need can be found in this fantastic slideshare 'The Top 16 Video Marketing Statistics for 2016'.
If video is really not your bag, baby, at the very least you need to include more pictures, graphics and other visual content (infographics, gifs etc) in your marketing efforts – on your website, blog, social media platforms. People like, and want, pretty pictures. Always have. Always will. (For statistical reasons to believe us – 37 of them – read this post from Hubspot. (Erm, just a thought: we should have turned this blog post into a video, shouldn't we?!)
Pay To Play On Social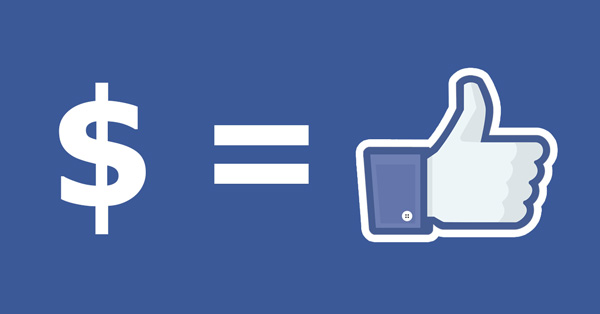 Social media used to be so, well, social. And simple. You'd connect with people on platforms, they'd see your every post, your work was done. Now? Not so much.
With an ever-increasing amount of content being pushed onto the various social media channels – especially the big ones like Facebook, Twitter, Instagram, Pinterest – it's going to become ever more difficult to get your brand noticed. Which is where paying to play comes in. Social media advertising is only going to get more and more important. But before you throw up your hands in horror, proclaiming Big Business is playing fast and loose with your organic reach, consider that social media advertising is also only going to get more clever. And better for you. Better targeting, better reach. Plus, social media advertising – particularly on Facebook – is still one of the most economical ways to reach your (targeted) audience.
That said, just because you're paying to get your content out there, doesn't mean you should treat it any differently to other content. Your ads should be engaging, add value, provide an experience, be entertaining. Be anything but an old-school 'sell'.
Do Less, Better
"With an ever-increasing amount of content being pushed onto the various social media channels, it's going to become ever more difficult to get your brand noticed." (Yep. You're not seeing things. We did just repeat ourselves.) While you can expect to overcome this hurdle with some paid advertising, you shouldn't completely abandon your content marketing efforts.
What you can do, is abandon the daily, even hourly, frenzy of posting willy nilly here, there and everywhere. Instead, spend your time producing fewer – but better quality – posts. Quality, longer-form content is going to start taking over from bite-size bits. (Hurray! We hope this means death to that most awful of all marketing terms… 'snackable content'.) Smart content is also going to take into account your audience's preference for video and images over text, for content that is informative and useful (as opposed to 'sell-ey'), for content that is carefully thought out and personalised.
Of course, as with all things online, you can expect newer, shinier marketing trends and tools to pop up by the day. We'll keep you posted but we stand by our tips for 2016. For now.