It's summer. The weather is hot, the beach is calling – yet as a dedicated marketer, you are at your desk, toiling away to get website traffic up, drive leads and convert those leads to sales while your potential customers are out enjoying that summer vacation (or at least dreaming about it).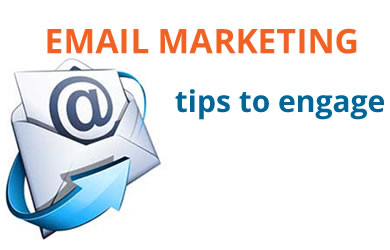 We caught this post from our friends at iContact about how to shape your email marketing strategy and content to ensure you get the best engagement possible during a time when many people are out of the office. We'll share a couple of these suggestions – with our thoughts – and encourage you to check out the rest of them here.
Optimize For Mobile – if you're not already doing it, now is the time to ensure your emails and the website (or links) you send them to, are mobile friendly. There are plenty of responsive design templates available you could use for landing pages if you site isn't already optimized for mobile.
Focus Your Efforts – when vacation is calling, people are quickly browsing their devices for those urgent work emails vs taking the time to look through the latest offers on promotional emails. Make sure your message is concise, your content is relevant (if you're selling beach blankets – lead with that – not the shop heater), and focus to segments you know are looking for that content.
Get Your Lists in Shape – if the summer is a slow time of engagement, don't force the issue. Maybe instead of a general email that may not have great engagement, take the time to segment and format your email marketing lists. This way, when the buying season is upon you, your list is in fighting form and your emails can continue to engage and convert.
There are a million tips out there but we think these provide a good place to start.
What works for you in your summer email marketing strategy? Do you see better engagement, or does it trail off?